H1N1 - Swine Flu Vaccination Centers - Montreal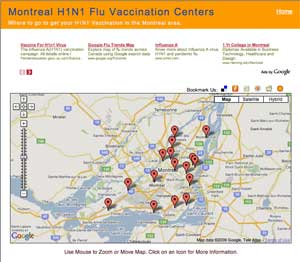 Here are the locations of where to get the H1N1 Swine Flu vaccinations in the Montreal Area. Locate the Montreal Vaccination Centers on a Google Map and visit the official Quebec Pandemic Site for detailed information. Montreal Vaccination Centers - H1N1 Virus.
Most Expensive Tasting Menus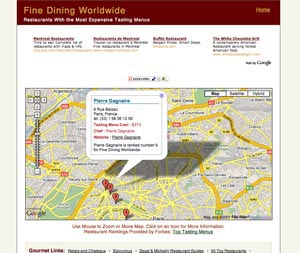 Here are the restaurants with the most expensive tasting menus in the world. Locate the restaurants on a Google Map and visit the restaurant websites. Tasting Menus Ranking.
Ontario Highway 401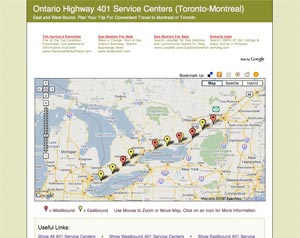 If you travel Highway 401 between Toronto and Montreal, take a look at this map showing all the service centers on the highway. Never wonder when the next Rest Stop is coming up or what services will be available by using the Highway 401 Service Center Guide.
Montreal Gourmet Restaurants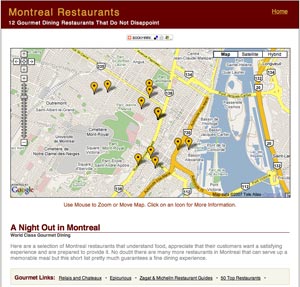 Whether you are a born Montrealer or are just visiting, here are a few gourmet restaurants in Montreal that are dedicated to providing a fine dining experience. Montreal Gourmet Dining.
Best Cities For Singles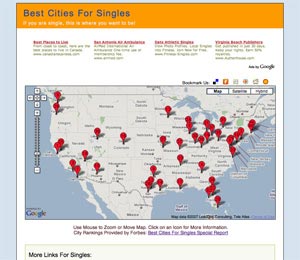 Where do the top 40 cities rank for singles based on Affordability, Career, Nightlife and Online Dating Activity. See the results of the Forbes survey on a Google Map of Best Cities For Singles.
Montreal Private Schools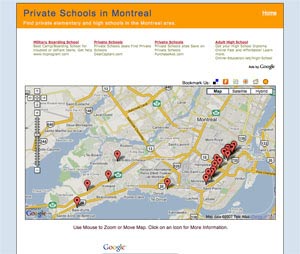 Find where Montreal's private elementary and high schools are located using an interactive Google map. Links to the school websites are included. Private Schools In Montreal.
Best Canadian Business Cities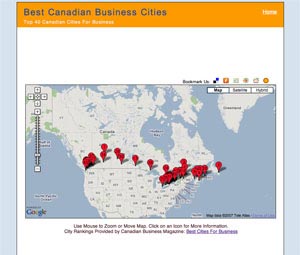 Where are the top 40 Canadian cities ranked for business based on economic growth and potential. See the results of the Canadian Business survey on a Google Map of Best Cities For Business.
Montreal Commuter Rail Network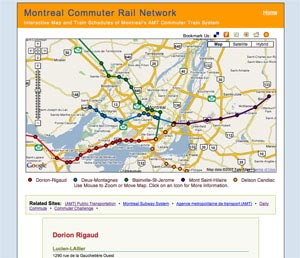 Locate a station, check train schedules and find out what buses service a particular station with this useful Montreal Commuter Train Map.
Operation Iraqi Freedom Coalition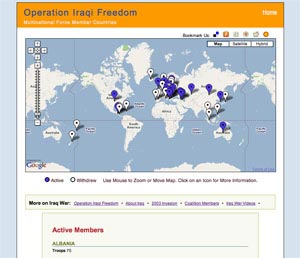 Who's left in America's Coalition of countries participating in Operation Iraqi Freedom? How many troops are they supplying? Find out who is in and who has left using this interactive Iraq Coalition Members map.
Quality of Living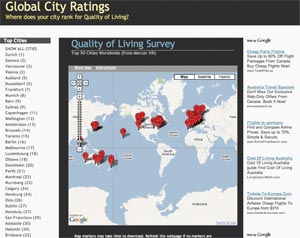 Here is a list of the top 50 cities in the world based on overall Quality of Living. The list was assembled by the Mercer Group.
Is your city on the list? Where does it rank? Which city is Number 1? Take a look at this interactive Google map showing the Top 50 Cities To Live In.